Denim Run Onomichi 2017
www.thedenimrun.com
www.dlsetouchi.com/#home
Picture source: www.dlsetouchi.com/news/dro1-2.JPG
About
-This is our story-
——————
For us, it all started when two important aspects in our lives merged: denim and cycling.
After all, why choose when you can have both at the same time?
These days it's all about efficiency anyway; you want to start your day with putting on something you feel comfortable in and is "work-proof' as well. Because after work you might want to get together with friends just before your weekly city-cycling-tour on your beloved old racing bike. It has to work both ways.
Denim is the only wardrobe piece that suits every occasion and is made to last trough all types of weather and endurance.
Indigo fading on brooks saddles, oil stains thanks to maintenance and rips due to intense riding;
Denim is the cycling fabric with a story to tell.
As our rituals became more and more important to us, to the point of obsession, we realized we couldn't be the only two people living this lifestyle.
Therefore we founded The Denim Run so we could build a community and start a social event where fellow enthusiasts could gather up and have a great time doing what they love most;
Cycle in denim!
——————
Emiel Gerardu & Wing Mok as -The Denim Run-
CONTACT: info@thedenimrun.com
https://www.instagram.com/denimrunonomichi/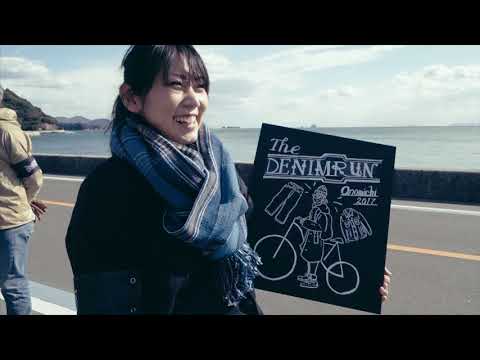 Picture source: tweedruntokyo.com