Cycling up the Bükk (hills) in Hungary - a video essay by cobranco (2014)
Original title:
Bringával a Bükk csúcsán 2012.05.09.(Hungary) HD 720p.
Bicycletour to the top of Bükk Mountains/ hungarian speaking
For more: http://cobranco.atw.hu/
Other videos on this channel: https://www.youtube.com/user/cobranco/videos
Útvonal / Route:
Miskolc-Lillafüred-Szinvaforrás-Lustavölgy-Kurtabérc-Menyecske-tebrek-Kismező-Magymező-Bánkút-Bálványos-Csúrgó-Hármaskút-Olaszkapu-Zsidó-rét-György-tető-Nagymező-Jávorkút-Sebesviz-Savós-völgy -Diósgyőr-Miskolc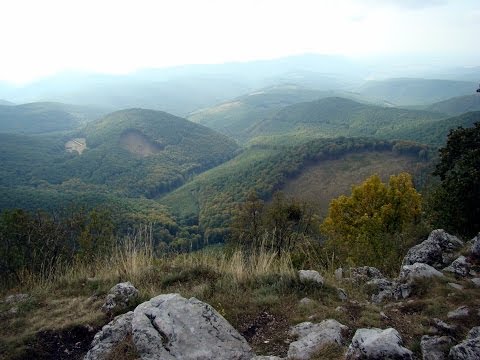 Combranco Youtube channel description:
Registered: 29th aug 2007
Number of views: 5 622 552 (2020.04.12.)
Leírás
Amatőt útifilmek Európa hegyeiről-völgyeiről ,fókuszban a látványvilág,sport,de,ami még rosszabb,rögtönzött kommentár is van hozzá :)Te,aki -valami csoda folytán-idekeveredtél erre az oldalra,javaslom nézz bele némelyikbe,remélem tetszeni fog!
Kellemes időtöltést!